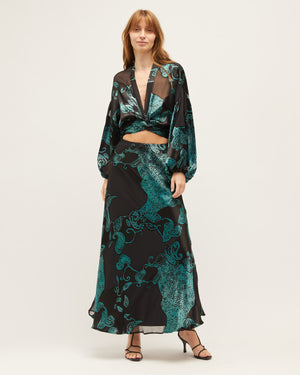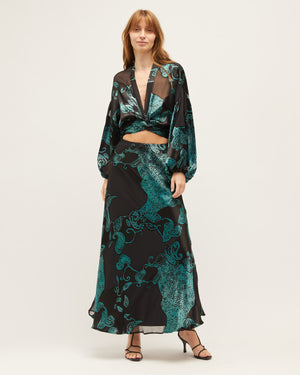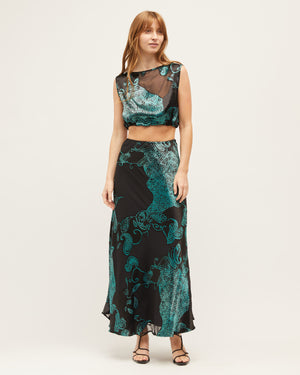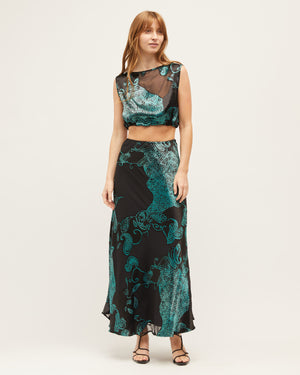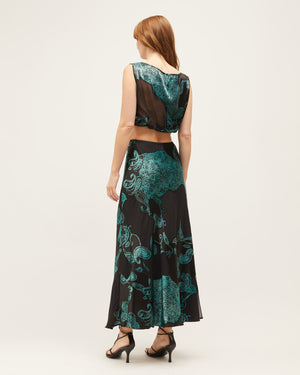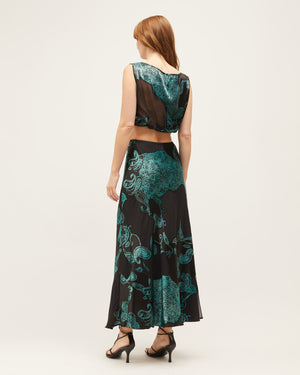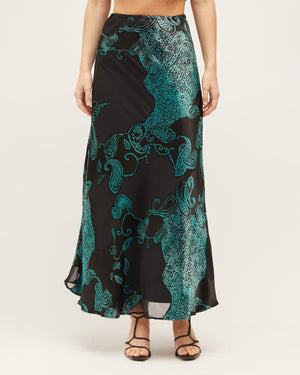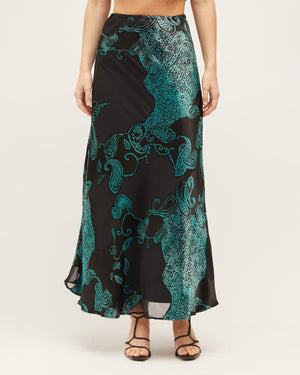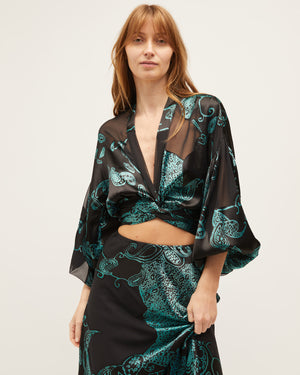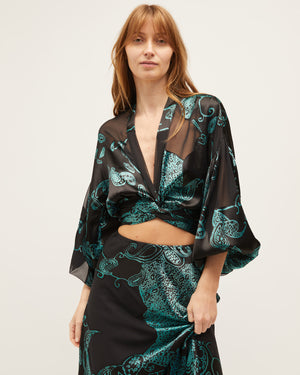 WRAY SKIRT | SILK DEVORE
Exclusive to Dominique Healy
Paired with matching Isabel Wrap Top and Carly Crop this simple skirt has an a-line shape with a little more flare than out standard 'Bias Skirt'. Simple cut with an elasticized waist for ease and comfort. Skirt is 7/8 length, sitting a little above the ankles and is fully lined in ivory viscose. This fabric is cut on the bias which helps the fabric drape and contour to the shape of the body.  
FABRIC: Silk / Viscose (this is the fiber). Devore (this is the fabric weave).
CARE: Dry-clean only. Warm Iron or steam only.

MADE IN-HOUSE IN OUR MELBOURNE STUDIO.
Orders are made in-house. Please allow 1-3 working days for this particular top to be shipped as orders are often made up as they come through. Express orders are classified as urgent and will be prioritised.

Coco is wearing the size 0. Please refer to our sizing chart if you need further assistance.

Amazing!
I ordered a beautiful two-piece on a Monday morning, DH made, contacted me and shipped within a day + received on a Wednesday. Not only was the service impeccable but oh my, the two piece was so, so beautiful (and received so many compliments). I'll be back for sure!
So much love for this brand! X