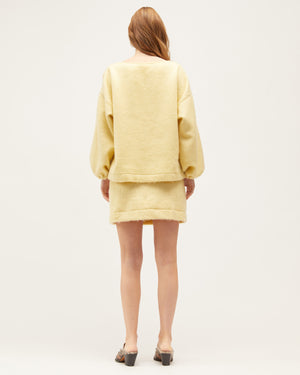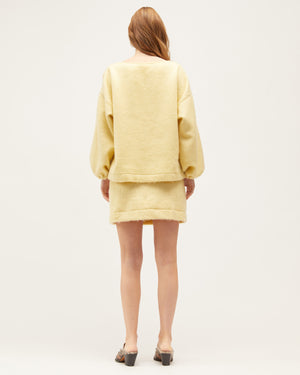 WOOLLEN MARLON MINI | YELLOW
Simple classic mini skirt, fully lined and features an invisible zip down side.
Pictured here with matching Minka Jumper.
FABRIC: Wool 64% Nylon 21% Viscose 15%
LINING: Viscose
CARE: Dry-clean only
MADE IN-HOUSE IN OUR MELBOURNE STUDIO.
Please note: We carry limited numbers in-store and will be replenishing stock as we go to avoid over-production. 
Coco is wearing size SM. Please refer to our sizing chart if you need further assistance.
Beautiful skirt
Amazing quality and so soft. Just wish that the sizing didn't run so small! Please make larger sizes beyond 5, the 91cm waist measurement is too small to be equivalent of an Australian size 16. Wish I could have kept it.