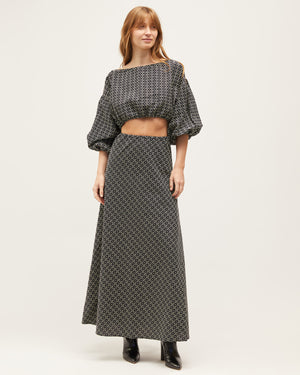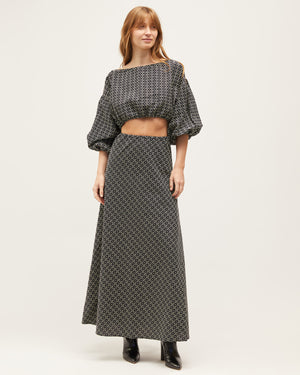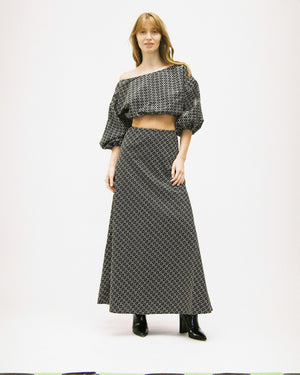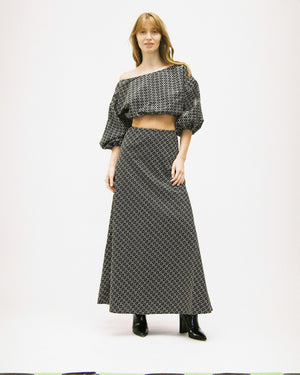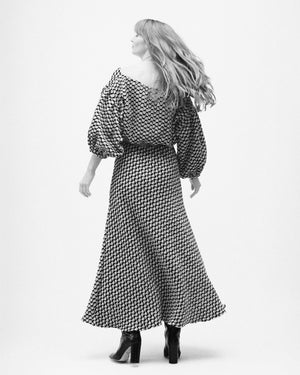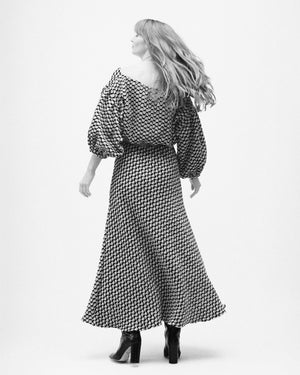 LOUIE EXTRA CROP | BLACK AND SAND COTTON
One of our classic shapes the Louie Crop has billowy 3/4 sleeves but available in an extra crop version. Sits at the edge of the shoulders, can be pulled further down to sit off shoulders due to elastic in back. Pictured here with matching Wray Skirt.
FABRIC - 100% Cotton

MADE IN-HOUSE IN OUR MELBOURNE AND AUCKLAND STUDIO.