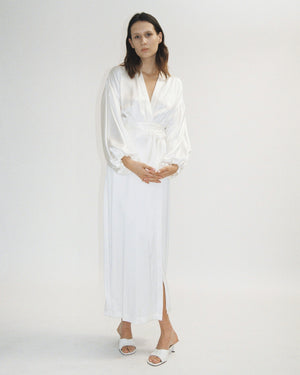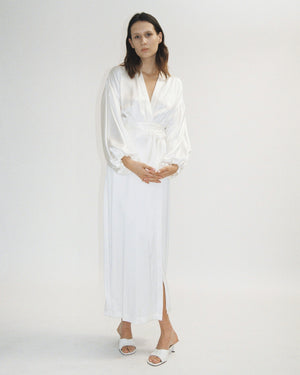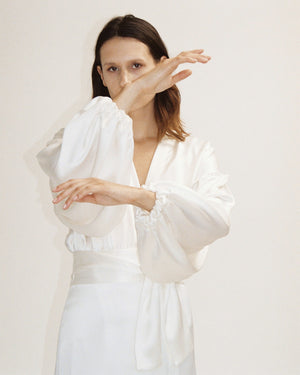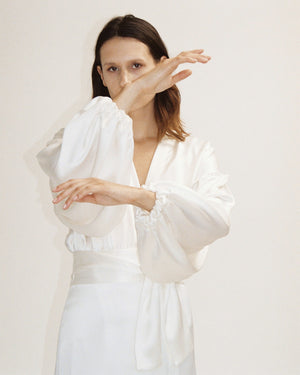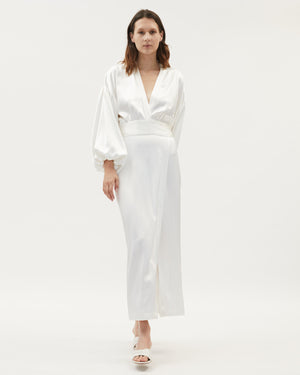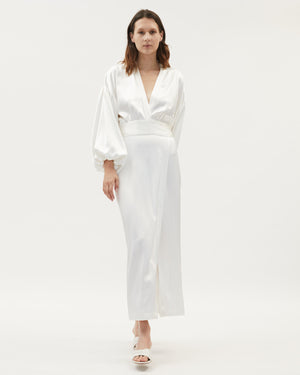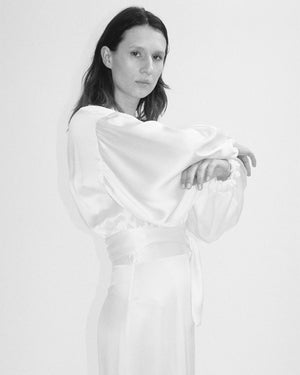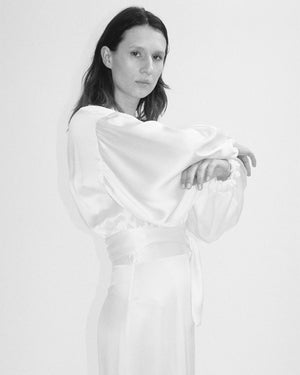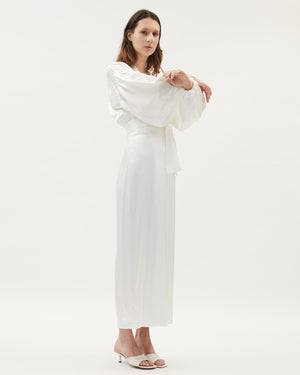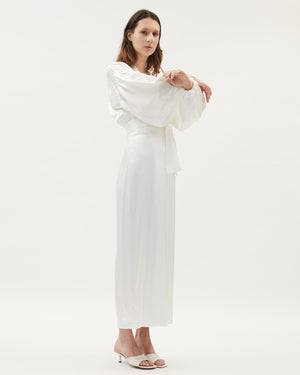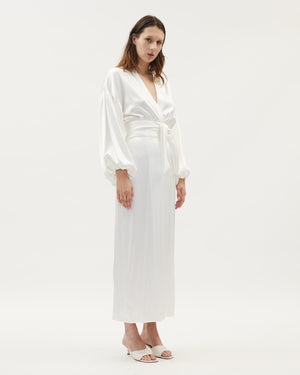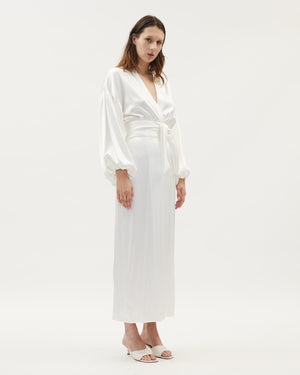 ISABEL WRAP DRESS | IVORY COLLECTION
Timeless Isabel Wrap Dress style. Featuring Billowing sleeves, V neck and straight skirt. Features opening at side to wrap ties through.
FABRIC: 100% Silk Faille - Made from our heaviest silk the 'silk faille' is a beautiful dense silk with crepe finish, this is the heaviest option available through our supplier and is one of the most luxe of the silks we use.
COLOUR - IVORY
CARE: Dry-clean only
PLEASE NOTE: Photograph is of the Heavy Silk Satin Isabel Wrap Dress, If you prefer a matte look we can also make this dress in our Ivory Silk Faille. 
This range is completely made to order. We do not offer refund or exchange on the IVORY COLLECTION (including this dress). Please choose carefully and contact us directly if you have any questions or need assistance in any way. Contact email is store@dominiquehealy.com.
 PLEASE ALLOW UP TO 4 WEEKS TO PRODUCE ONCE ORDER IS PLACED.
For this range we use a local Melbourne supplier who specialise in silks. Each time a dress is ordered we purchase the fabric through our supplier to make sure there is no waste.

We do not offer fittings or alterations to the shape of these pieces. If you're between sizes we recommend going up and having the dress altered to fit through a trusted dressmaker. Being made from silk the fabric is more delicate than man made fibres so should not have pressure on seams.